Product Description
Electric heating pad especially made for your pet:
* Gentle heating for your pet
* Great for pets that feel the cold
* Ideal for elderly or unwell pets
* Single heat setting
* Heavy duty plastic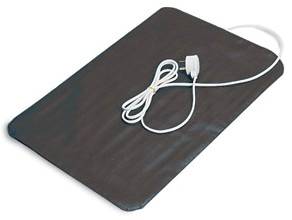 Place the heating pad under your pets usual blanket and regulate the heat by the number of blankets you put underneath the heating pad.
Heat output 8 watts, 240V.
Wipes clean with damp cloth.
Made in New Zealand
SIZE: 530 x 330 mm